Simple, cute and elegant, I can put these earring on the ear cartilage.
In fact, I rarely dress formally, so I don't really like formal jewelry. I like these beautiful and exquisite things. I prefer them to be active in my body rather than waiting to be opened in a jewelry box. One of the things I like about these earrings is, these ear crawler earrings go well with most of outfits, no matter casual or formal costume, suitable for my jacket, jeans wear,  sweater, T-shirt and so on.I can wear them all the time, without thinking about matching them.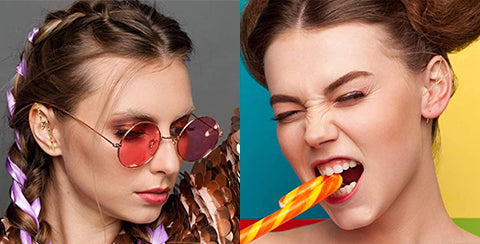 They are very friendly to sensitive ears, and can be used for a long time. The surface of all the needles is very smooth. It is designed to fit the size of the ear very firmly. The weight is very light and does not feel the weight of wearing.The design of the needle is easy to wear and take off like ear studs.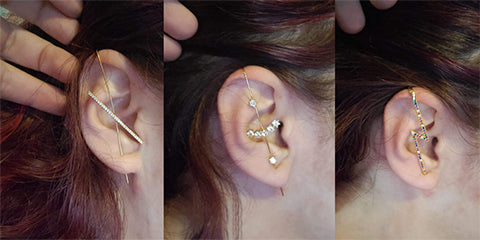 I wore these earring to the school anniversary party, and almost everyone in my classmates praised the earrings. OH MY GOODNESS. HAPPY OVERLOAD!