I love jeans so much. I needed get jeans my organized and create more room in my closet.The idea of having more than one pair of pants hanging on one hanger was interesting.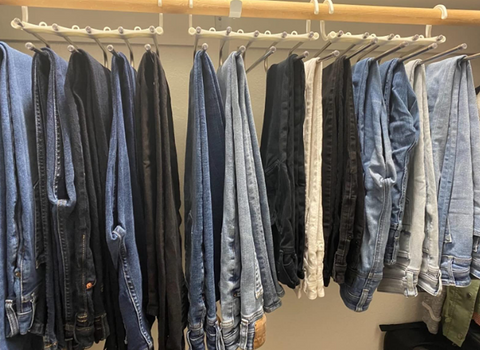 It comes with two hangers and very easy to assembly. I put my pants on one of them immediately and it holds well. The material feels modern and stylish, and the texture doesn't give you a cheap feeling.Save space for small storage area.It also works well with scarfs.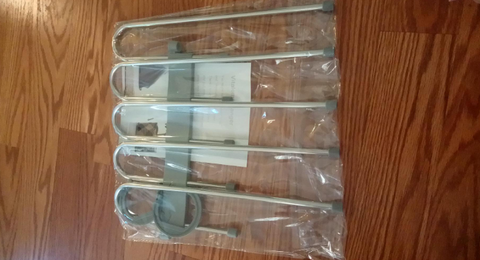 I also use two pants rack in the living room. During this COVID-19 time, my family and I always leave our outer clothes in the living room to reduce the risk of carrying the virus home, so I make this pant hanger as an add-on tool for our pipe clothing rack to help to organize our clothes better.The space between each layer is wide enough for us to sanitize each pant with the disinfectant spray.